Creative Placemaking Advanced Leadership Certificate
Program fees: $4,995. Includes most readings and meals at residencies. Scholarships available
Apply to the program
Scholarship deadline: July 1, 2022
Why this program?
This program is where theory meets practice, participants will gain the skills to effectively address social, economic and cultural issues in creative ways, using existing resources and enhancing what makes that place special.
Graduates are collaborative leaders, supportive teachers, and mission-driven coaches. This program prepares leaders to create the networks within a community that make change happen.Normal text.
What you can get from this program:
Develop a deep understanding of how communities and local economies can change through creative placemaking
Learn to identify key metrics in creative placemaking critical to evaluation and assessment
Utilize methods of measurement and analysis determining success, appropriate for all budgets and schedules
Identify and evaluate locations for projects, artworks, and performances
Explore how to attract more resources and funding to your community while preserving its character and Determine who you need to get on board your team to be successful
Learn how to get more support for your work and grow collaborative partnerships
Gain valuable insights and guidance from leaders in the field
Collaborate with a diverse pool of classmates prompting issues and problems to be explored from various perspectives
Build a valuable network of contacts, colleagues and peers
Create a tangible vehicle for change - a plan, report or scholarly paper - and get the tools to help promote change in their community
Receive a Certificate that demonstrates successful engagement in a rigorous and thoughtful program of study with experts in the field. The certificate supplements the resume of those experienced in Creative Placemaking and enables those new to it to build their resume with this unique set of skills.
Utilize the Capstone project to move forward on an existing project or to develop a project idea addressing a community issue.
Core Concepts & Community Analysis
This on-demand course helps everyone get on the same page about creative placemaking. The course covers four topics:

Overview of creative placemaking

Values and competencies in creative placemaking

Culturally competent placemaking

Change leadership: places, organizations and policies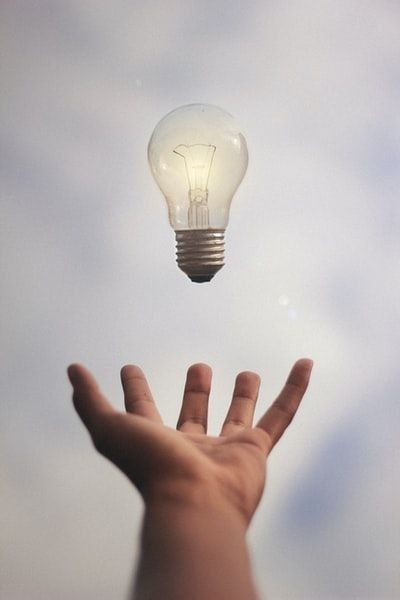 The best leaders are also deep thinkers. In these discussion-based courses, you can get deep knowledge and build skills in critical topics for your practice.

All students complete the two required courses in:
Systems planning and evaluation
Alliance and community building

You then can pick four of eight courses to complete:

Community development

Community engagement

Cultural ecosystems

Facilitation and mediation skills

Local economic development

Managing gentrification/ minimizing displacement

Site planning

Sustainable cultural heritage tourism
Leadership coaching
Through live coaching and peer-coaching sessions with your classmates, you can grow your ability to be a more culturally competent, influential, and collaborative leader.

Students participate in coaching sessions with others in their leadership tracks. This way, studens can better help one another with their goals and their Capstones.


Sessions cover such topics as:
Wicked problems
Mental models
Conflict management
Strategic communications
Values-based planning
Inspiring others
Capstone
Throughout the program, you will work to put together a clear and compelling set of strategies to:
Help make a place of your choice more livable for more people (Place leadership),
Guide the creative placemaking work of an organization of your choice (Organization leadership), or
Update laws or government practices related to creative placemaking or cultural economies You choose the topic. (Policy leadership)
What you do depends on
Through the capstone, you can produce a meaningful product, such as a:
Plan
Guide
Grant proposal
Evaluation of a current initiatives
Article for a scholarly journal
Or something else (we'll work with you)
Residencies
Two in-person residencies (1-2 days each)

Opening residency (September 2022): How well you address the complex issues of place depends on how you define and approach problems, challenges and opportunities. In this residency, you will explore issues of positionality, wicked problems, mental models, and culturally competent practice.

You will also meet and connect with classmates.


Closing residency (June 2023): Present your ideas to Certificate Community members and the types of people you want to influence. Get feedback on your project to help you become even more successful
Additional benefits
Optional on-demand courses in time management and information literacy
Join the growing Certificate Community, a supportive group of students, alumni, instructors and program staff from around the world.
Get updates on job, contract and grant opportunities for creative placemakers
After you graduate, get opportunities to build your brand by (and generate revenue) by offering webinars and getting free exhibit space at Creative Placemaking Leadership Summits.
Free membership to Creative Placemaking Communities
Flexible payment options
Tom Borrup, Ph. D.
Building Creative communities Instructor
Tom Borrup is an internationally known expert in creative placemaking and one of the major thought leaders in the field. He is the author of The Creative Community Builder's Handbook and most recently
The Power of Culture in City Planning
John Delconte, Ph.D.
sustainable creative economies Instructor
John Delconte received his doctorate in Regional Planning at the University of Massachusetts, Amherst studying creative placemaking—measuring its effects and testing its relationship to other outcomes, such as tourism.
David B. Pankratz, Ph. D.
Systems design and evaluation Instructor
David B. Pankratz is an arts researcher, evaluator, and policy analyst, and recently retired as the Research & Policy Director for the Greater Pittsburgh Arts Council.
Betsy A. Pandora, MCRP, CTA
Destination Marketing and Development Instructor
Betsy Pandora is the Executive Director of the Short North Alliance. Betsy is also an educator on the topics of destination marketing and creative placemaking
Lee Edgecombe, AIA, ASLA, AICP, CNU-A
Making Spaces for Culture Instructor
Lee Edgecombe is a Certified Planner, a Registered Architect and a Registered Landscape Architect and President and CEO of his own Company, The Edgecombe Group, Inc. His personal interests include utilizing Creative Placemaking planning as a catalyst for fostering creative economies in underserved and historically underrepresented inner-city communities of color.
Wendy Benscoter
Building Community Capacity Instructor
Wendy Benscoter, Executive Director of Shreveport Common, Inc., works with City of Shreveport, Shreveport Regional Arts Council, and 30 public/private partners transforming an urban "no hope zone" through the precepts of Creative Placemaking to the National Development Council's "#1 Community Development Project in the Nation."
Leonardo Vazquez, AICP/PP
leadership coach,
Core Concepts and Community Analysis Instructor
Leonardo Vazquez is a national award-winning planner who is a leader in two emerging fields in urban planning: creative placemaking and cultural competency. He has two decades of experience in community development, community engagement, small group facilitation, local economic development, leadership development and strategic communications.
Complete program schedule
Created with