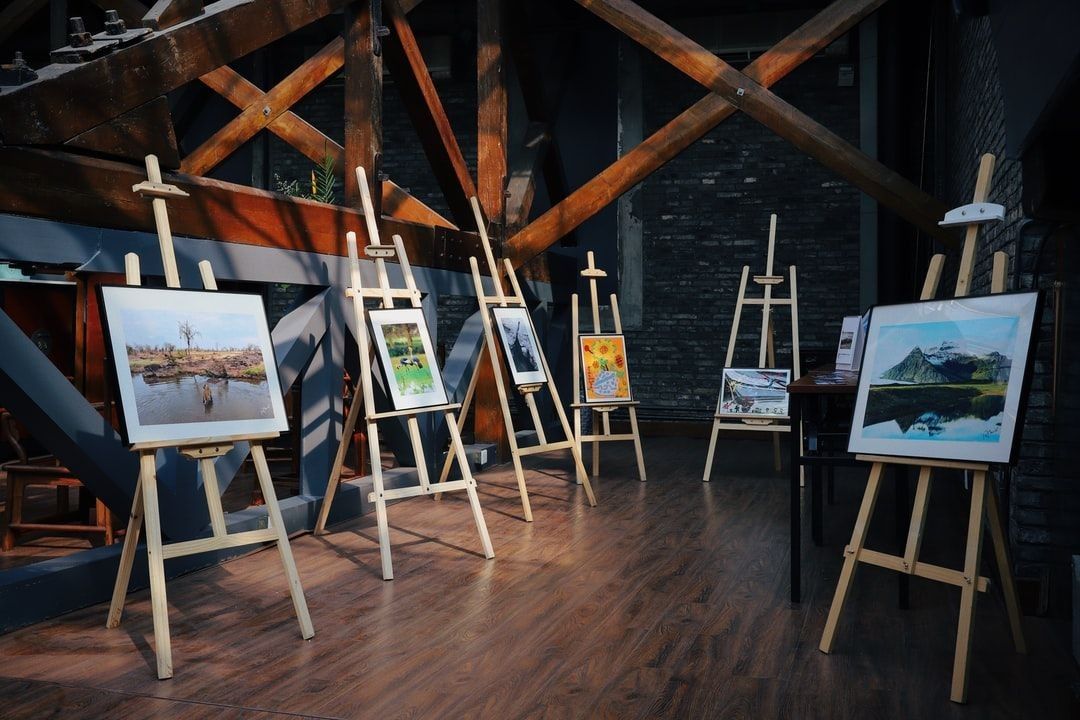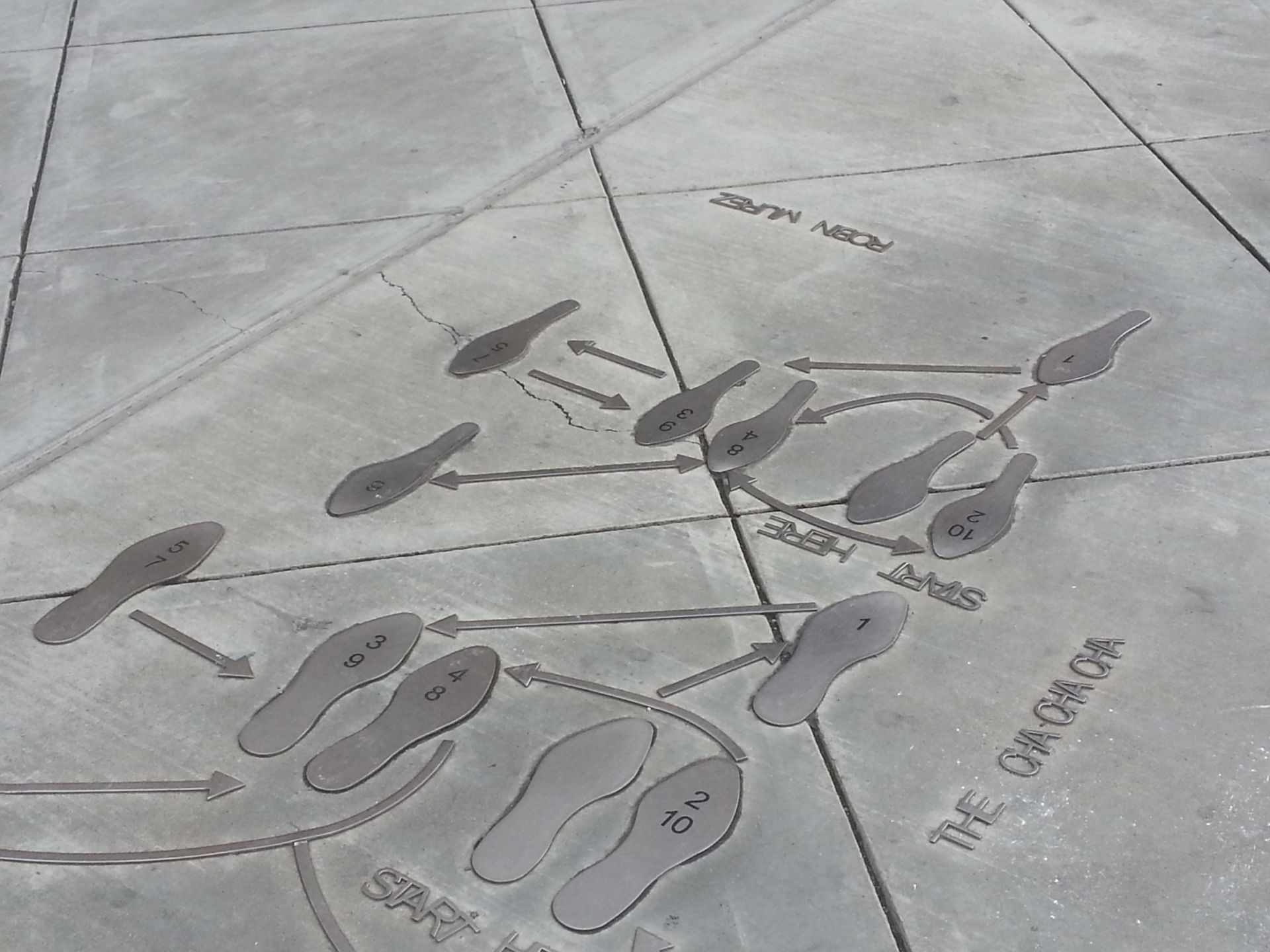 Playful public art that encourages people to interact with also encourages physical movement. This is The Cha Cha Cha, by Robin Cortez. It's a sidewalk installation in Napa, CA.
Benefits
Participating communities get:
Feasible, persuasive plans with short, medium and long-term strategies

A diverse and creative team of stewards to guide the plan from idea to reality
Participants get:
Training and coaching in key topics: Place diagnostics, social systems evaluation and design; team and alliance building; persuasive communications; and more

To be part of a ongoing community of creative placemakers focused on public health

A resource guide/workbook focusing on creative placemaking and urban design for physical and behavioral health
About the program
Designing Healthier Communities develops diverse community-based teams to become stewards for placemaking oriented to well-being. Each team includes, at minimum: a working creative sector professional; a health professional; and an influential representative from the local government.
Up to five community teams will be selected for the program in 2021. Teams will be selected from throughout New Jersey through an open RFP process. (Grunin Foundation will sponsor a team from Monmouth or Ocean County.)

Each community team creates a feasible, persuasive plan.
Team members will learn effective strategies for improving well-being through placemaking and get coaching in critical skills to help them implement and sustain their own plans.
They include:
o Place diagnostics
o Social systems evaluation and design
o Team and alliance building
o Persuasive communications
Teams will meet and learn together from January 2021 to June 2022, and will have ongoing access to a Designing Healthier Places online forum.
Teams will meet monthly in-person for coaching, and will have online resources to help them in the development of their program.
Each team also gets up to four hours of coaching and technical assistance per month from Leonardo Vazquez, AICP/PP. Leo also designed and is directing the program.
Participants will identify additional learning needs, to be provided by program staff. (For example, if team members want to learn more about ADA-accessible sidewalk design, program staff will bring in a content expert to conduct a webinar.)
Program commitments and fee
Program teams will meet together in-person for a full day in October (location To Be Determined) and in-person monthly for coaching between November and May. These sessions will be no more than two hours. Participants will have access to online resources throughout the program.
Applicants apply as a team, not as individuals.
Questions? Contact Leonardo Vazquez, AICP/PP at
[email protected]
or 973-763-6352, x1

Program fee is $3,000, payable by November 1, 2021.
Meet the program creator and coach
Leonardo Vazquez, AICP/PP
Leonardo Vazquez
is a national award-winning urban planner with more than 25 years combined experience in community economic development, creative placemaking, leadership development and performance coaching. Much of his work deals with the intersection of well-being and land use.
He is the President of Creative Placemaking Communities, and created influential initiatives such as The National Consortium for Creative Placemaking, Certificate in Creative Placemaking, and Community Coaching. He also chairs the Sustainable Jersey Arts and Creative Culture Task Force.
Based in South Orange, New Jersey, Leo has inspired or helped shape the development of new arts councils, projects, and laws in various communities throughout New Jersey.
Designing Healthier Communities is made by possible by the generous support of:
Grunin Foundation


Would you like to support this initiative? We are looking for:
Program funding
Sponsorships for applicants
Seed money to implement projects
Please contact
Leo Vazquez
by email or at 973-763-6352, x1
Created with