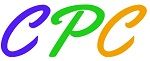 Creative Placemaking Communities
Helping placemakers lead and achieve.


Inspiring new and better partnerships, projects, programs and policies.
Supporting those who empower communities through local arts and culture.

Connecting creative placemakers to opportunities and resources.
Become a member
A
creative placemaker
is anyone who supports the power of arts and culture in ways that elevate communities. Whether you're an artist working with communities, a community development professional who values arts and culture, or anybody else working towards healthier, more sustainable and inclusive places, you'll find a welcoming community in CPC. Everyone is welcome!
As a member you will:
Join a

growing community

of people who believe in the power of local arts and culture to help places heal, recover, and become more resilient. Connect and work with other creative placemakers through members' only Forums.
Help us promote

systemic change

to better support micro-entrepreneurs and small organizations in creative economies in the United States.

Help creative placemakers

who work with and/or come from marginalized communities to achieve their missions.
Get updates on news and trends, and on

job, grant and contract opportunities

.
Get

members' only discounts

to the Certificate in Creative Placemaking, Creative Placemaking Leadership Summits, and other topical programming that will help support your career and the communities you serve.
Stay updated on the creative placemaking field
Subscribe for free information about news and events from Creative Placemaking Communities and the creative placemaking field.
Created with