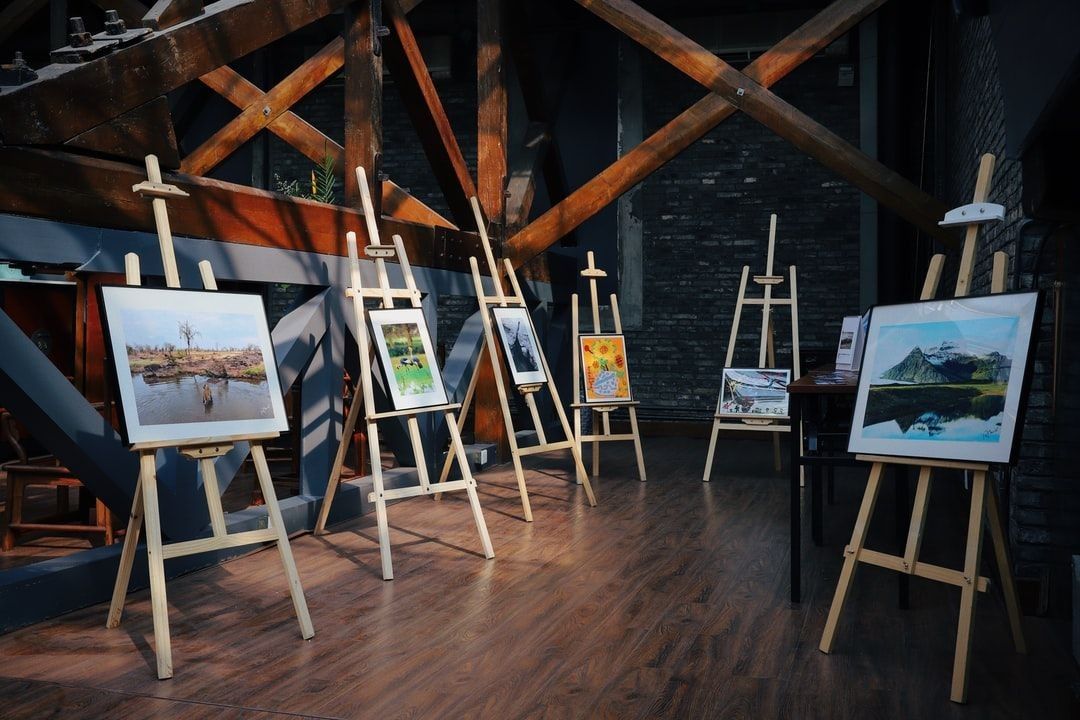 Maria Rosario Jackson is an inspired choice to Chair the National Endowment for the Arts.
Her nomination signals that the Biden administration is serious about the arts being a key driver for community revitalization, equity, social cohesion, and local economic development. It's also a sign of high-level support for creative placemaking.
Most NEA Chairs have been artists or arts administrators. Maria comes from a public policy and planning background. In fact, she may be the first NEA chair with a specialty in community and economic development.

Maria's the right person to handle the complex -- and some might say, overly complicated -- world of federal agencies and congressional offices. She has inside-the-beltway knowledge and credibility from her work with the prestigious Urban Institute. She's spent the last four years at Arizona State University. Large universities, like governments, tend to be a collection of fiefdoms atop a molasses field of bureaucracy.

Even in worlds that seem to be dominated by rules and data and protocols, good relationships are a valuable currency. Having talked with Maria a few times and worked with her on a project, I'm confident she can build productive relationships with even tough skeptics of the NEA.
"Maria is such an incredibly warm, curious, caring, empathetic soul that I must admit it's almost hard to imagine her in governmental service," said Rip Rapson, President of the Kresge Foundation to
The New York Times.
"Except I think she's the exact kind of person we need in government service."

She is well-respected by leaders in cultural policy, community economic development, public policy and urban planning - professional fields that play key roles in shaping places and protecting cultural ecosystems. Everybody who's read Maria's writings, worked with her, or heard her speak knows that she cares a lot about marginalized and struggling communities.

This is especially important as creative placemakers -- and those who call themselves 'placekeepers' -- tackle the negative effects of gentrification that can be accelerated by arts-based revitalization.

All of this means that Maria is distinctly qualified to advance the goals and impacts of creative placemaking throughout the United States. Artists sometimes have to work hard to be understood by public policy leaders. Maria already knows their language and their thinking. The decision-makers in federal agencies like the Department of Housing and Urban Development or the Economic Development Administration may even see her as one of them. Maria can help them adopt the belief that arts are a valuable vehicle for community revitalization and economic opportunity.


In conversations with fiscally conservative congresspeople and their advisors, she could make compelling arguments about how the arts are a good investment for any community -- and especially for rural areas and small towns. She could help skeptical officials see how creative placemaking can highlight the best parts of a community's character and avoid displacing local cultures.

NEA grants are worth more than the money. They signal to other grantmakers that the grantees are worth their investment. Because of her experience advising the Kresge Foundation -- a grantmaker that focuses on social equity -- Maria can help increase the visibility and prestige of artists, arts organizations and communities that are too often overlooked.
As NEA Chair, Maria would be uniquely positioned to help grow and sustain the creative placemaking field.
Artplace America
played a leading role in this effort from 2010 until it closed last year. Most people know ArtPlace America as a creative placemaking funder and thought leader in the field.
I think one of its important roles was helping grantmakers around the US incorporate creative placemaking into their work. No movement can succeed without a diverse and widespread pool of support.
Because of her experience, leadership skills, and credibility across multiple sectors, I believe that Maria could go even farther than ArtPlace in generating widespread support for creative placemaking. ArtPlace leaders did a good job of connecting with national foundations and corporate funders, as well as state arts agencies.

I hope that as NEA chair, Maria will also connect with the hundreds of community foundations and regional corporate funders that support thousands of places around the United States.


Leonardo Vazquez, AICP/PP, is the President of Creative Placemaking Communities. Creative Placemaking Communities Board Member David B. Pankratz, Ph.D., also contributed to this essay.
Created with